Brunette besties Morgan and Nikki Waine want to fool around with light bondage, so Nikki blindfolds gorgeous Morgan and ties her up in cuffs on the bed. She climbs on top of her in a kinky little outfit and tickles her before licking her pussy.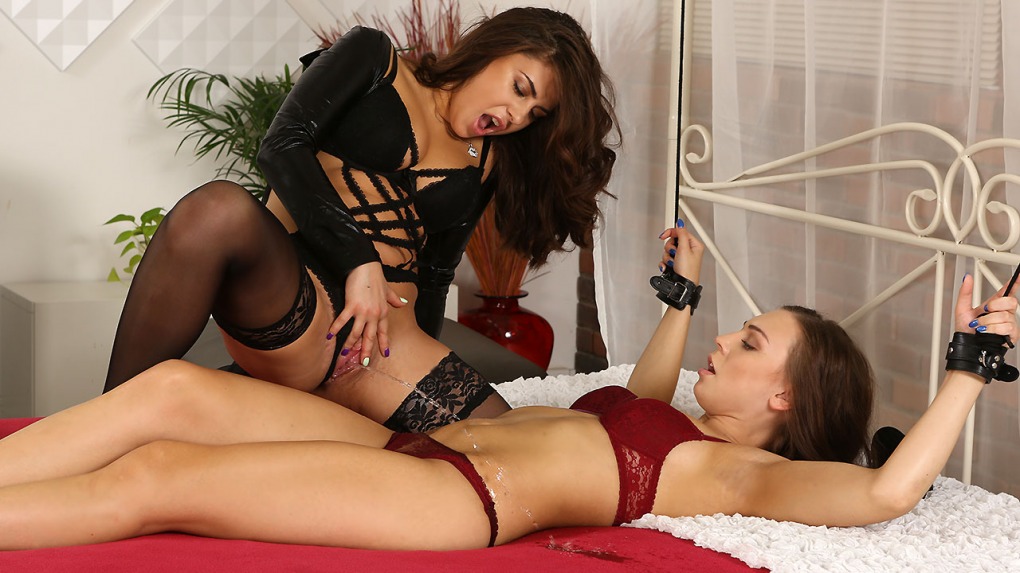 This makes Morgan fire a stream of piss up into the air and soon both girls are so horny that they ditch the bondage and carry on with pussy licking and fingering. Morgan pisses into Nikki's mouth before Nikki sprays Morgan in her own golden pee while naughty little Morgan drinks it all up!
This dirty little pair enjoy a green sex toy before pissing in glasses and drinking even more piss in this lesbian pissing scene!