Dido Angel and Noleta are having a little fun with dominoes but this is not the same game you're thinking of. This game involves getting wet! After soaking Noleta's back with her hot piss, Dido begins a new game of finger banging her hot blonde lover from behind.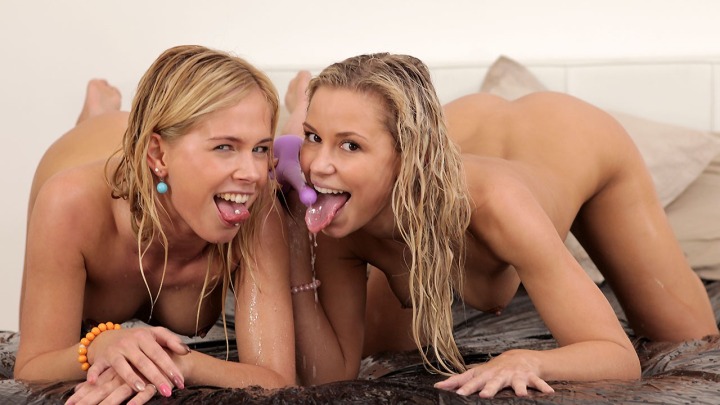 She sticks her fingers deep inside and moves them around and around as Noleta moans for more. It's not long till they are rolling around with each other on the piss covered floor. Their clothes are soaking wet but that does not stop them from enjoying every last drop.
You can tell these two truly love the taste of the hot piss in their mouths as they continue to suck it all up and then swap it in each others mouths. Every inch of their hot petite bodies are dripping with warm pissing sex.