Puppy loves the weekend and she's always anxious to make the most of it with Sweet Cat. Cat is exhausted after a long week, but lucky for her, Puppy is always looking to make her feel appreciated. Puppy elicits Cat to stray into a wet dream that wakes her in a happy mood.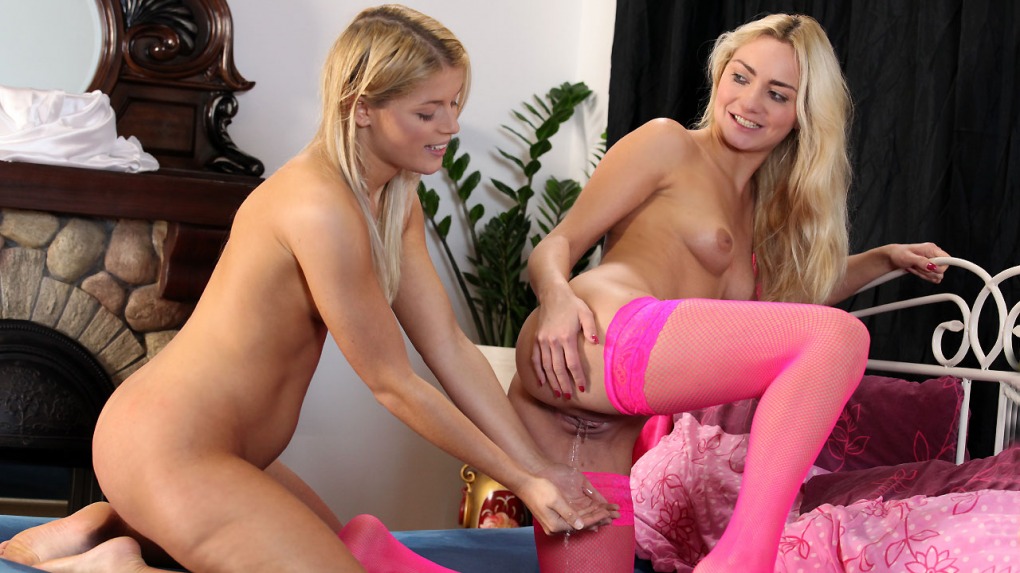 Puppy likes what she sees, and is happy to give Cat more than a set of wet shorts, kneeling on one knee and spraying Cat down. Puppy shakes every bit of sleepiness away from Cat, helps strips her down, and then waits for Cat to make it rain for her. Before busting into Cat with a golden shaft, Puppy waits for her to piss on all fours.
Pushing things is part of Puppy's character. She finds herself on one knee and with her other leg stretched over a pillow, releasing a nice stream into Cat's hands. As Cat's drive peaks, she sits on the bed rail, overcome with her uncontrollable need to piss again. Her output matches her excitement, putting out excellently. After Cat drops back for one more piss, the girls wrap their wet day up rolling their hair over their wet bed.