When sexy Russian babes Sabrina and Taissia meet for their morning yoga session, Sabrina has more than just exercise on her mind. Seeing her younger friend positioned on the floor between Sabrina's open legs gives her the perfect opportunity to let loose the bladder full of pee she's been holding in all morning.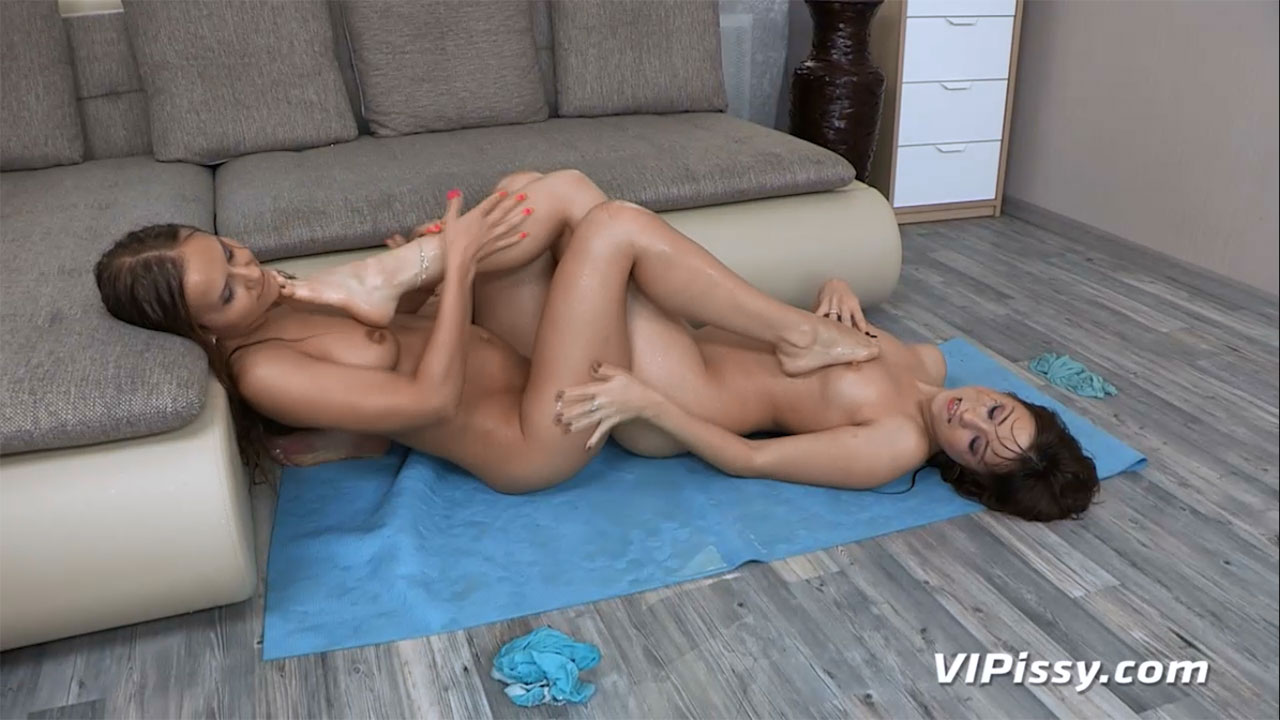 The flow of urine shooting out from between her legs feels so incredibly good that it causes instant arousal, especially when she sees Taissia's wet tank top clinging to her small breasts and showing nearly every detail… perky little nipples and all. Taissia removes her soaked shirt and wrings it out all over Sabrina's tits before unleashing a standing geyser of hot piss into her friend's open mouth.
The dirty duo is so wrapped up in their own world of pee that they barely notice when Sabrina's boyfriend comes home and drops his pants to shower the girls with a fountain of his own golden fluid. The lovers take turns wrapping their lips around the lucky man's cock and bouncing their dripping twats on his fuck stick. All the while, the pee never stops flowing and even after the spent guy has to hurry off to return to work, these piss loving vixens keep right on going in their unending quest for the ultimate pee-fueled orgasm.