Naughty Ally is masturbating on the bed when Vanessa catches her and is instantly turned on. Instead of hiding away she decides to join her and makes her way over to the bed. Ally instantly sprays a stream of piss into Vanessa's mouth and Vanessa starts to lick her pussy.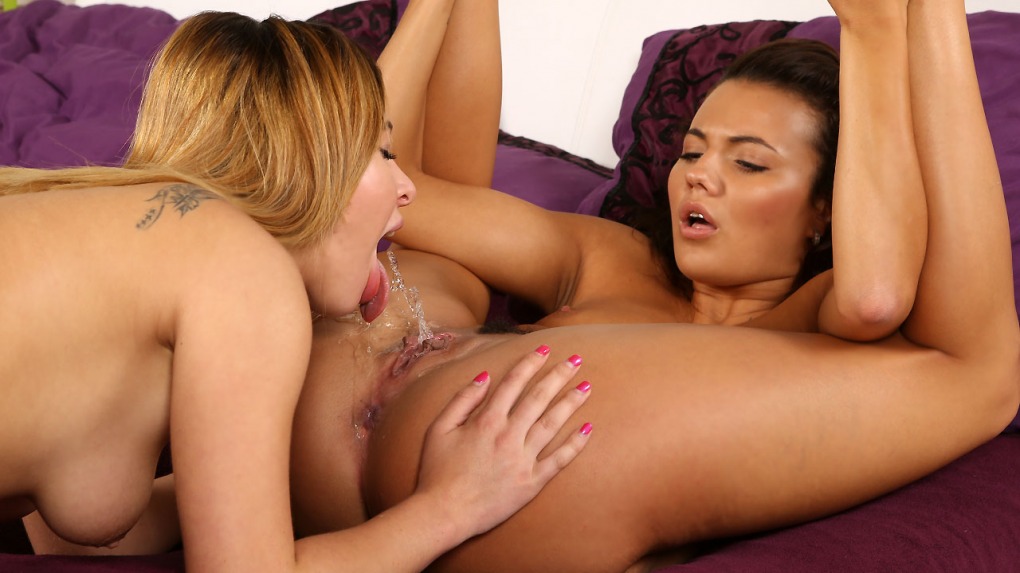 Ally takes her turn to pleasure Vanessa with her tongue and this horny pair get more intimate as Ally bends over and sprays her piss into Vanessa's mouth. Soon Vanessa is laying on her back and sprays an immensely powerful stream of piss up into the air and straight into Ally's mouth!
They both enjoy a pair of kitchen tongs to spread their pussies apart and finally, Vanessa wears a strap on to fuck Vanessa's tight pussy while teasing her clit with a magic wand vibrator! Both girls get to enjoy the sex toys and then piss in glasses to toast their recent piss play fun!