Licky Lex and Anabelle are two kinky girls that just loves to have fun. Both of them just loves kissing girls, and what's even better, they love pissing girls! Them are dressed in just their nighties and are eager to get down and dirty. It all starts off with a bit of light kissing, but Licky can't stop herself, she needs to live up to her name, so she goes down on Anabelle and giver her pussy a good run of her tongue.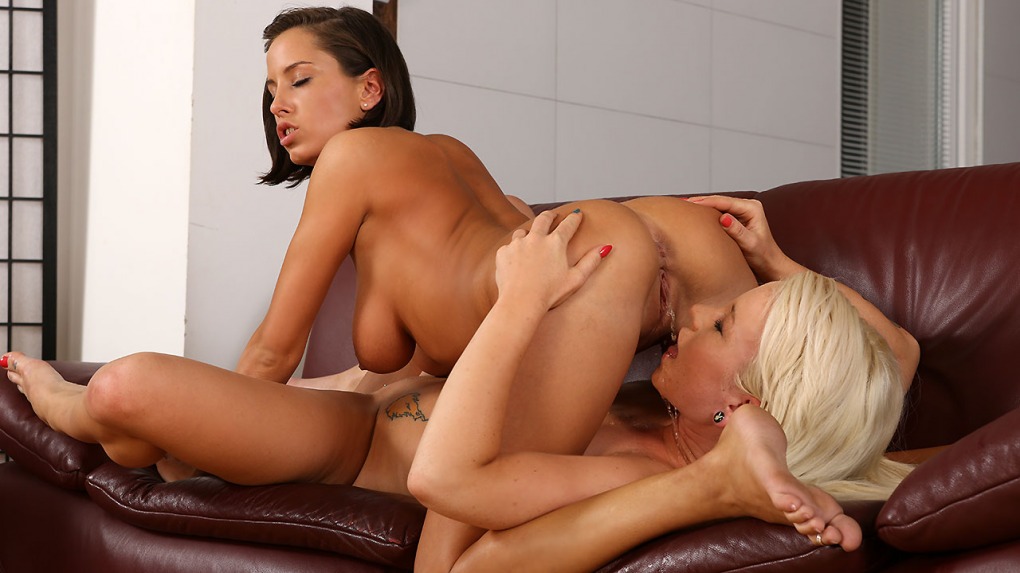 Licky really needs to pee, which isn't a problem to Anabelle, they trade places on the sofa and this starts a pissing marathon where both girls take turn peeing on each other, drinking their golden nectar and getting all wet and messy.
The evening finishes off with a big red dildo getting stuffed up both girls pussies, when they can't take it any more they get themselves a glass and lets out one final stream of hot steaming piss to refresh themselves.