Ashley stops by Katy's house to pick her up for a night out. With Ashley's laundry equipment on the fritz, she asks Katy if she will let her borrow something to wear. Katy gladly obliges and gathers a few possible pieces for Ashley to try out.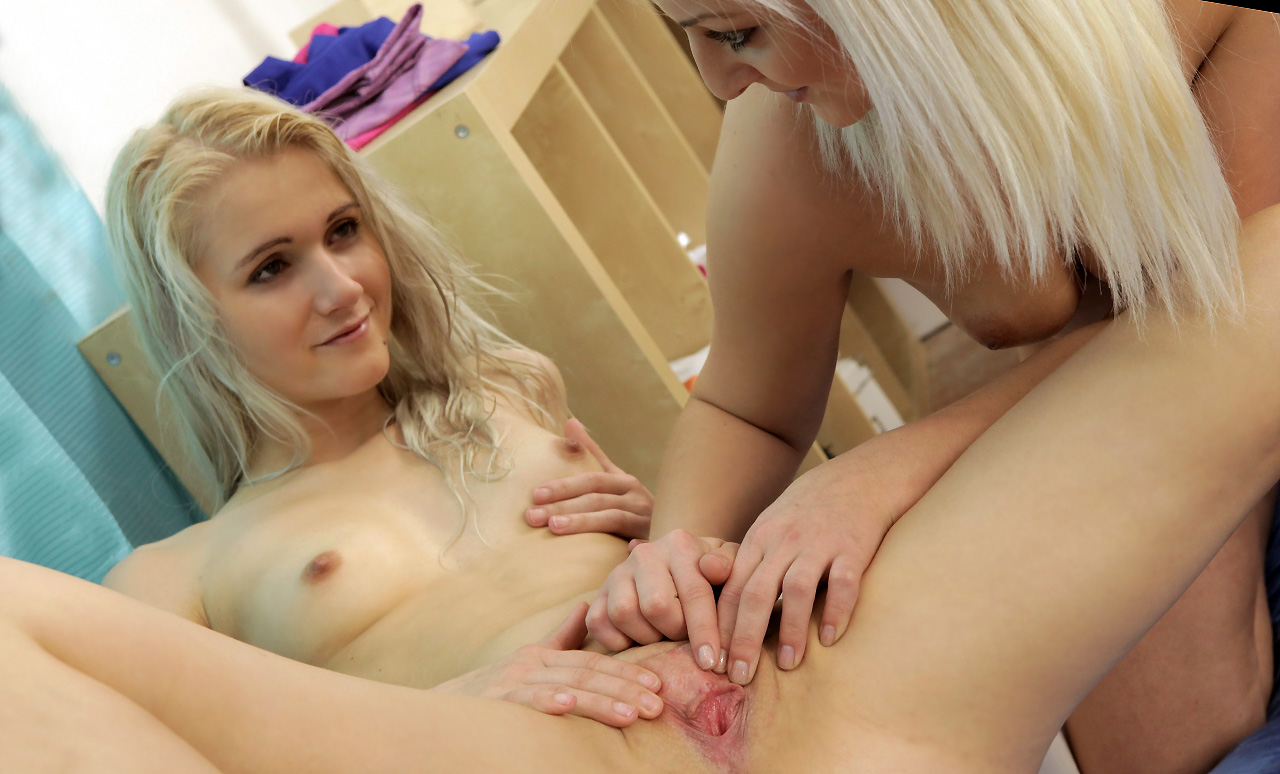 Ashley is the shy type and she faces the other way as she changes into Katy's clothing. Barely done with the first layer of clothing, Ashley tells Katy she needs to take a restroom break. Katy – a connoisseur of fetish fantasies – suggests that Ashley pee right in front of her. Katy has always been a good friend to Ashley, and that prompts her to give it a go.
The thought of not being able to satisfy her friend's wishes is more strenuous to Ashley than overcoming her timid personality. Katy's reassuring smile breaks through Ashley's fears and doubts, allowing her to finally pee through her friend's panties. Katy is ready to turn the moment into a memory, so it looks like the girls won't be leaving Katy's place for the rest of the evening.